Description
HAGz Spring Clip Details
---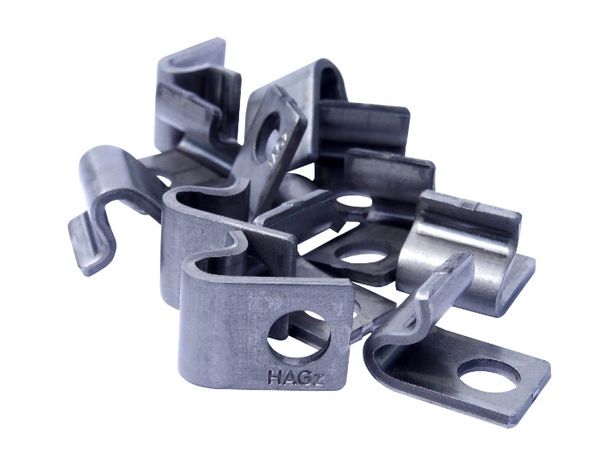 Stabilizes Body Grip Traps... Designed for

160's and smaller

(XL version fits 220's-330's)

ALWAYS ATTACHED

 to your trap
Works on

3/8" rods

(fiberglass or steel)

Can also be used with the HAGz Bracket

for Extreme Versatility

(stabilize on rocks, logs, etc)

​Weighs .52 Oz/each

Patent Pending

Made in USA
HAGZ Spring Clip Benefits
---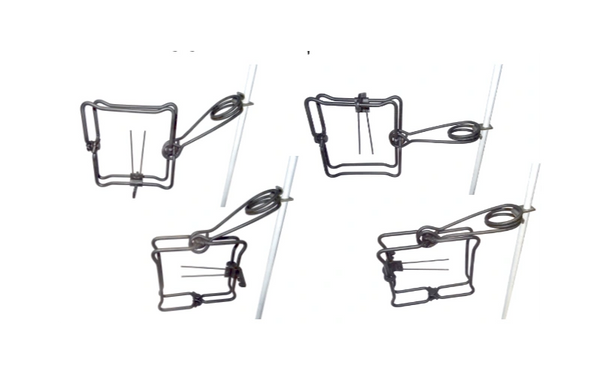 Always ATTACHED to your TRAP! Never lose or forget it
Allows you to orient trigger wires in any position you want, not where the

device

allows

(top, bottom, left, right)

Unleashes new setting opportunities.
Fast and Efficient; No need to find the 'perfect' stick that the spring eye will fit over
Small and non-intrusive, weighs .52 ounces and doesn't restrict the use of the spring eye
Great for those that pack in and are limited on pack basket space!
How It Works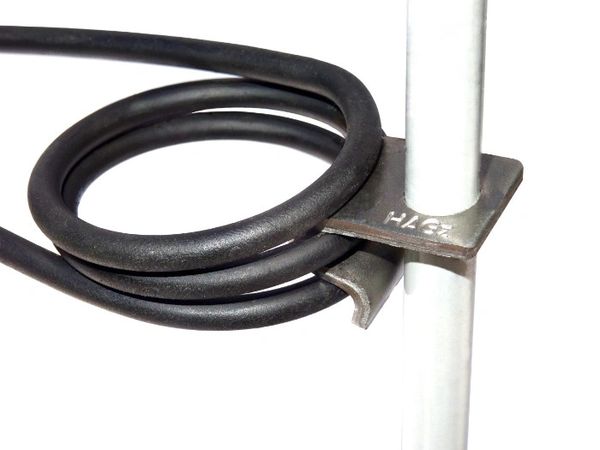 Insert The HAGz Spring Clip between the rungs in the spring coils
To use as an Adjustable Set:

Position Trap

Set Body Grip Trap
Slide the hole in the HAGz Spring Clip over a 3/8" rod
Release to allow the HAGz Spring Clip to lock on the rod when at the desired height

Optionally: For

extreme versatility

or to use so it

falls-away

- (Requires HAGz Bracket)

Mount HAGz Bracket to virtually any object (stick, log, rock, bridge wall, etc)
Set Body Grip Trap
Insert the HAGz Spring Clip into either of the large slots in the HAGz Bracket
Wire/ Cable off trap as desired as it will release from the HAGz Braket when a catch is made

Orient Trigger Wires: (up, down, left or right)

Rotate the trap to orient triggers wires as desired
Flipping the HAGz Spring Clip over on the rod allows for 2 other trigger positions